Trailer
Goosebumps 2: Haunted Halloween Poster And Trailer
---
Slappy is back and bringing Halloween to life in the teaser and poster for the brand-new comedy adventure based on R.L. Stine's books.
Article Published on 12.07.2018
Ghouls, goblins, and…gummy bears?! Halloween monsters of every kind come alive in the fantastical first look at the Goosebumps sequel. R.L. Stine's 400-million-selling stories were smartly spun into a surprisingly successful adventure comedy in 2015, so successful in fact that Sony has put together a sequel that looks set to recapture the same humorous horror. Very little is known about the story or whether scene-stealing Jack Black is back as either Stine or the vengeful puppet Slappy (who he also voiced in the original) but there's still plenty on show in the trailer to suggest this sequel can live up to its predecessor.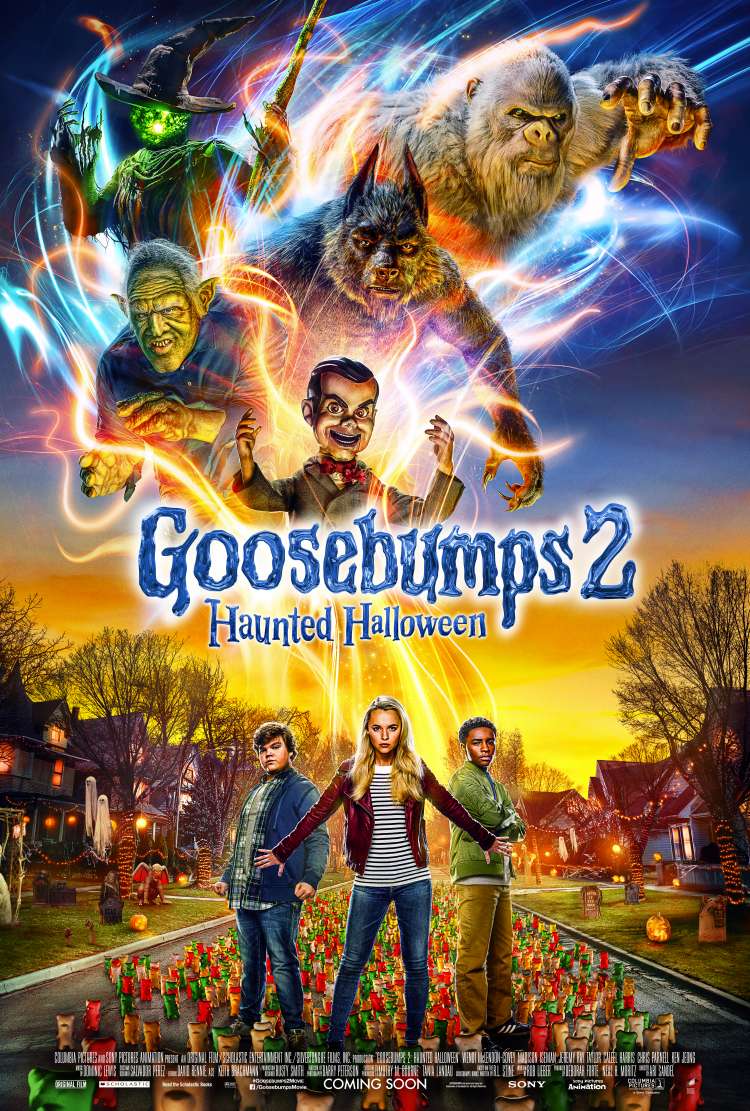 Goosebumps 2: Haunted Halloween
It only comes one night a year
CLICK TO FIND OUT MORE
PG