Trailer
Good Luck To You, Leo Grande Trailer
---
Emma Thompson embarks on an adventure for good sex in the trailer for Katy Brand's comedy-drama.
Article Published on 19.04.2022
The trailer for the romantic comedy drama directed by Sophie Hyde and created and written by British comedian and actress Katy Brand, introduces Emma Thompson as Nancy Stokes, a woman who has spent the last thirty-one years seemingly-happily married to the man she loved and in a well-paying career. Now in her midlife, she's retired from her job as a schoolteacher and a widow to her late husband, and she's now seeking to finally have some fun. Her solution is to hire a sex worker named Leo Grande, played by Peaky Blinders star Daryl McCormack, to teach her all the things she believes she's missed out on. As their awkward initial meetings become more regular and their connection deepens, their relationship threatens to become something neither originally intended. Good Luck To You, Leo Grande promises a story full of laughter, love, and lots of sex only in cinemas on June 17.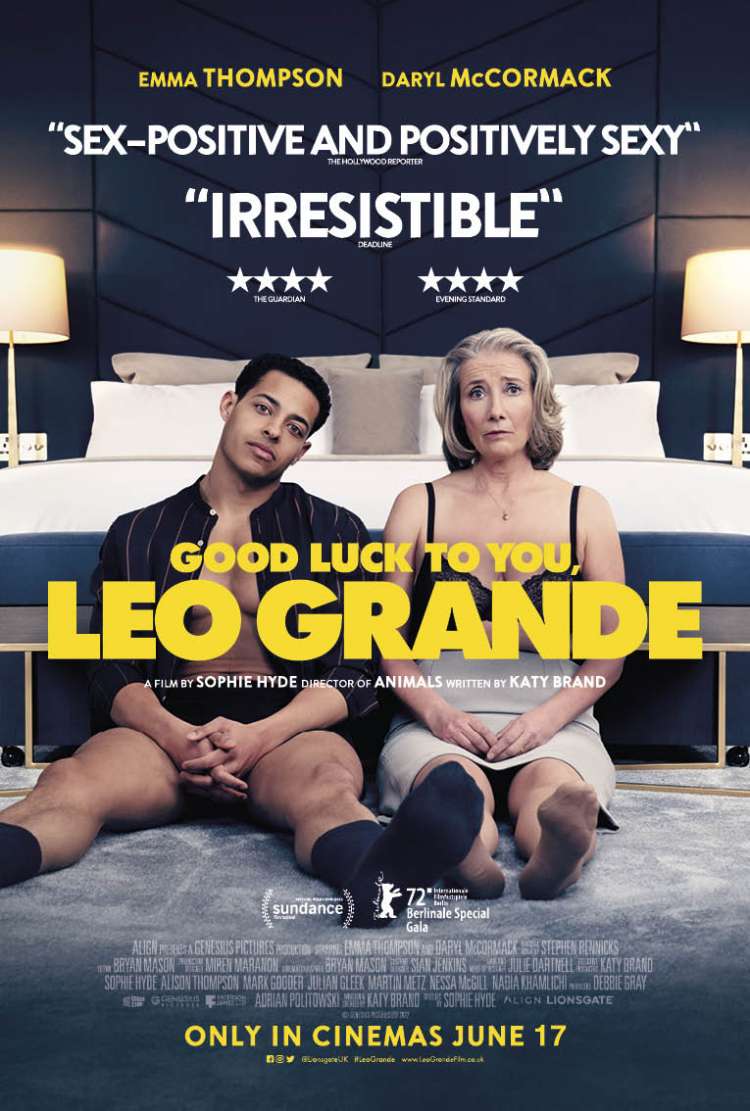 Good Luck To You, Leo Grande
It's a pleasure
CLICK TO FIND OUT MORE
15