Trailer
First Official Flatliners Poster And Trailer
---
Phenomenal poster and heart-stopping trailer brings the sequel to the cult 90's horror to life
Article Published on 13.06.2017
Featuring a brilliant use of colour, the vibrant poster perfectly captures the out-of-body, near-death experiences the five medical students subject each other to on their quest for the truth of the afterlife.
Ellen Page stars in a follow-up to the original psychological chiller, which starred Kiefer Sutherland, Julia Roberts, and Kevin Bacon, that will tread the same ground as the students' dangerous experiments as they face the paranormal consequences of trespassing to the other side.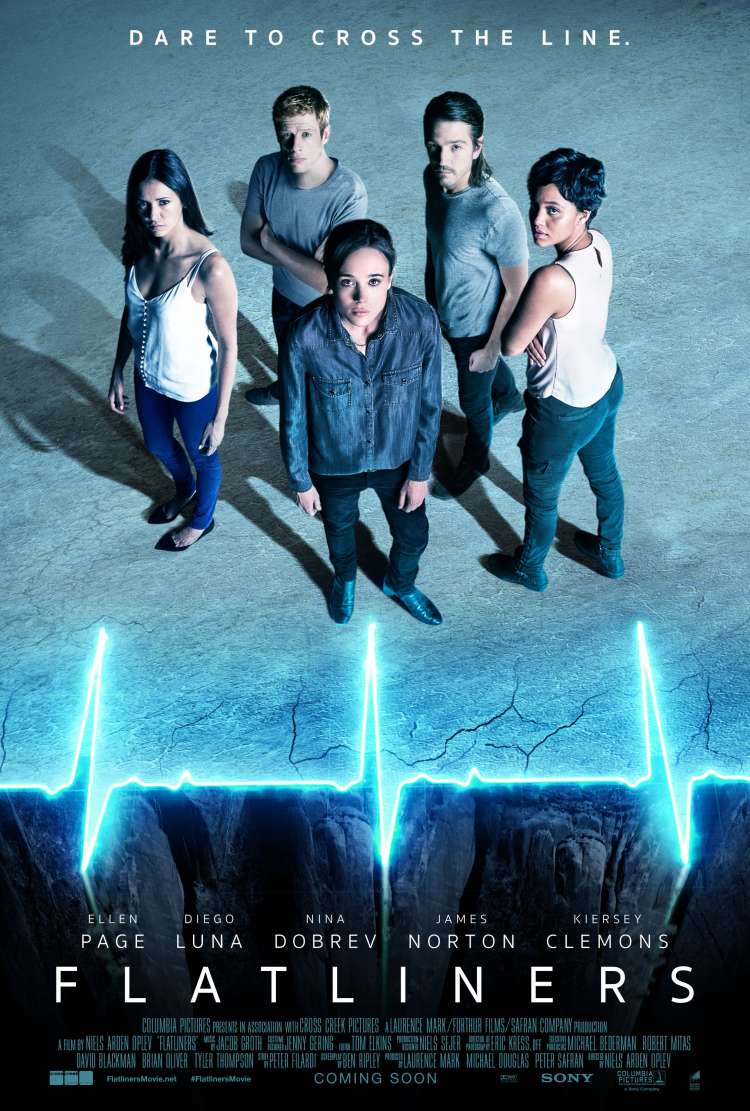 Flatliners
Dare to cross the line.
CLICK TO FIND OUT MORE
15