Trailer
Fireheart Trailer
---
Father and daughter fight fires together in the first look at the heartwarming animated comedy starring Olivia Cooke and Kenneth Branagh.
Article Published on 29.09.2021
Olivia Cooke and Kenneth Branagh star in the beautifully-animated adventure that travels back to 1930s New York to tell the story of a young girl, Georgia, who dreams of becoming a fireman, just like her father. The trouble is, as the trailer reveals, women aren't allowed to be firemen. Fast-forwarding ten years, Georgia still holds onto hope and when she overhears that her father is recruiting a new team of firefighters to track down an arsonist setting Broadway theatres alight, she sparks an idea that will see her finally fulfil hr dreams. But to do so, she must pose as a man. With a suitable disguise, fake muscles, and hair from her dog's backside as a makeshift moustache, Georgia joins the team as Joe. Now, she must keep her cover as she fights fires by her father's side in what promises to be a hilarious and a heartfelt animated comedy about teamwork, family, and having the courage to pursue your dreams. Experience Georgia's exhilarating story in Fireheart, coming to cinemas February 11.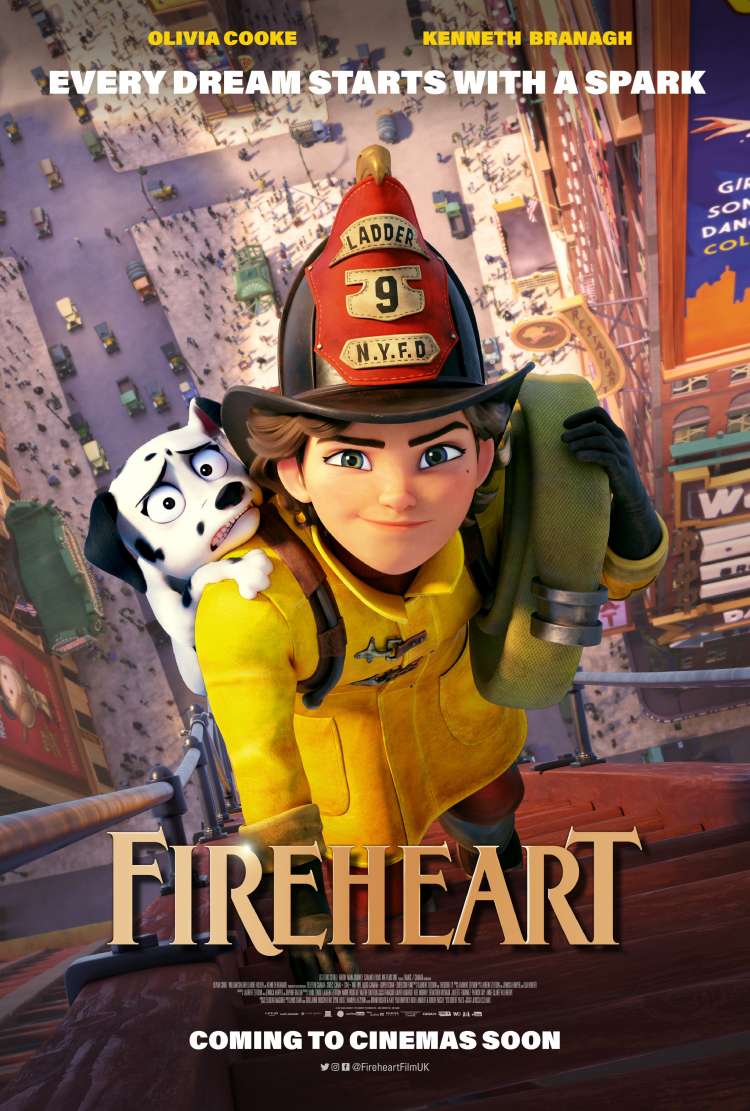 Fireheart
Every dream starts with a spark
CLICK TO FIND OUT MORE