Feature
You'll Believe An Elephant Can Fly
---
Tim Burton's live-action remake of the Disney animated classic sees the return of our hero, but also the return of the heartache. Bring tissues.
Article Published on 11.03.2019
Following Beauty And The Beast and The Jungle Book, Dumbo is the latest Disney family favourite to be brought slap-bang up to date via the live-action treatment.
In case you ran away to the circus having never heard, Dumbo is a baby elephant with unusually large ears. So enormous, in fact, that all it takes is a gust of wind and a flap of the earlobes and suddenly he's flying high. This makes him a sure-fire hit with thrill-seeking audiences, although unfortunately, the Big Top and the people within it aren't all they're cracked up to be.
Director Tim Burton does love a recurring cast (who doesn't?) and Dumbo resurrects one of our favourite double acts from his Batman Returns days, with Michael Keaton and Danny DeVito taking leading roles. Eva Green comes back to the fold after Burton's Miss Peregrine's Home For Peculiar Children, then throw in Colin Farrell and you've got yourself a killer cast.
As with any Burton film, expect velvety visuals, a hefty helping of gothic imagery, and a soaring musical score by Danny Elfman. Roll up, roll up; the circus is coming to town.
The Reimagination Of Tim Burton
Planet Of The Apes (2001)
Burton lived up to the phrase "reimagining" when he tackled this 1968 sci-fi. Ground-breaking makeup and effects gave us some magnificent monkey business from Tim Roth.
Charlie And The Chocolate Factory (2005)
Willy Wonka And The Chocolate Factory enchanted fans in 1971, so audiences were eager to see Burton's take of the Roald Dahl favourite. Although Johnny Depp's Willy Wonka was more Michael Jackson than Gene Wilder, we still enjoyed those pesky kids getting their chocolatey comeuppance.
Alice In Wonderland (2010)
In 2010 Burton returned us to Wonderland, with Mia Wasikowska as a nineteen-year-old Alice. Audiences were brought closer than ever to Lewis Carroll's original landscape through eye-popping CGI.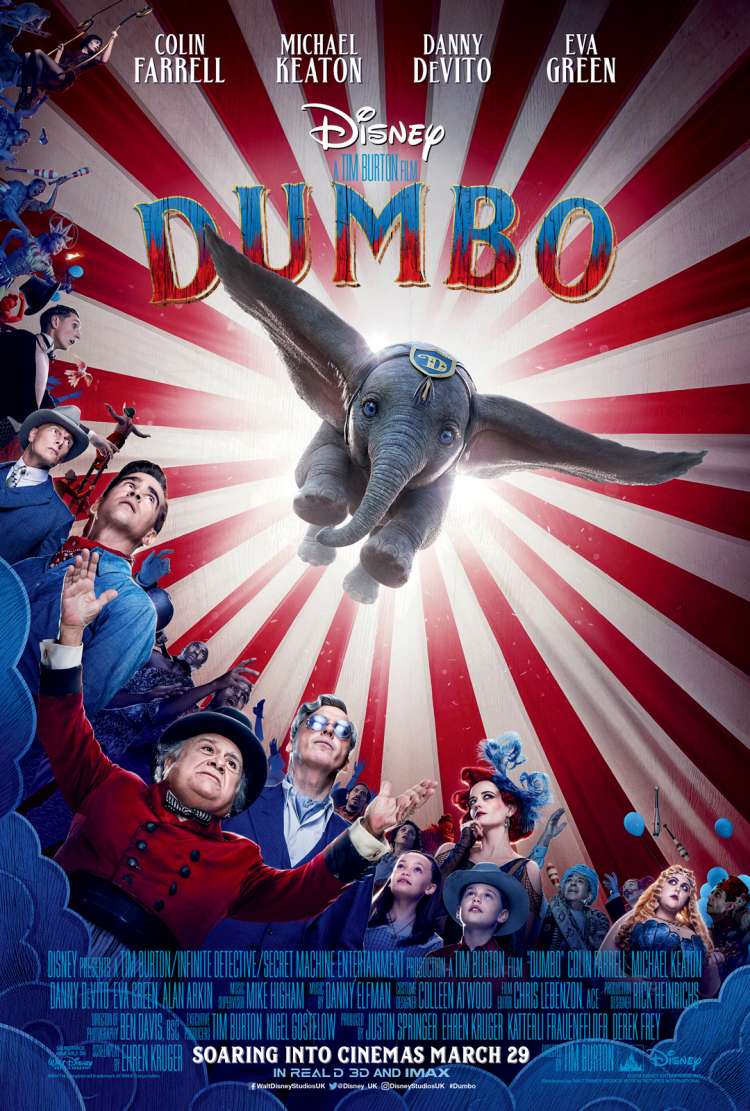 Dumbo
A Beloved Tale Will Take You To New Heights
CLICK TO FIND OUT MORE
PG