Trailer
Don't Worry Darling Trailer
---
Florence Pugh and Harry Styles shatter their suburban paradise in the tense and steamy trailer for Olivia Wilde's 50s-set psychological thriller.
Article Published on 22.07.2022
Teeming with stunning fifties fashion and furniture, the trailer introduces the duo as lovestruck newlyweds living in a picture-perfect paradise called Victory. Styles' Jack works for the top-secret Victory Project that provides their housing, while Pugh's Alice, like many housewives at the time, is expected to stay at home, stay quiet, and stay out of her husband's business. As Alice starts to question their community and dig into the project's mysteries, the façade is revealed and soon shattered, leading to dangerous consequences. The trailer teases a terrifically suspicious atmosphere, some steamy scenes, and the star-studded cast assembled alongside two of the most exciting names in cinema. There's Gemma Chan, KiKi Layne, Nick Kroll, Chris Pine, and director Olivia Wilde, who are all caught up in the mystery. The secrets of the Victory Project will be spilled when Don't Worry Darling arrives in cinemas September 23.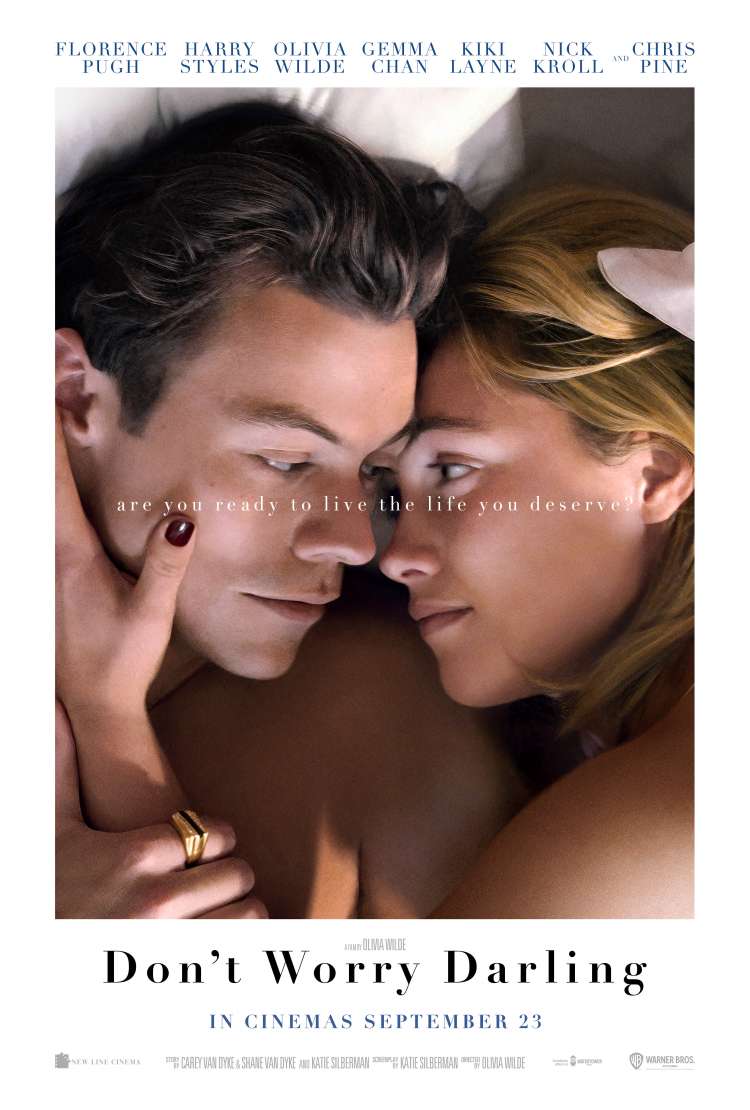 Don't Worry Darling
Are you ready to live the life you deserve?
CLICK TO FIND OUT MORE