Trailer
Debut Poster And Trailer For Wonder
---
The heart-warming first trailer and minimalist poster for Wonder arrive with an important message, Choose Kind
Article Published on 25.05.2017
Choose Kind is an anti-bullying campaign inspired by R.J Palacio's New York Times bestselling novel Wonder which encourages American school children to pledge to Choose Kind every day.
The trailer and poster introduce us to August Pullman, a boy with facial differences, as he enters fifth grade, attending a mainstream elementary school for the first time.
Starring Room's Jacob Tremblay, as August Pullman, alongside Julia Roberts, Owen Wilson, Mandy Patinkin and Daveed Diggs, Wonder is welcomed into UK and Irish cinemas in December 2017.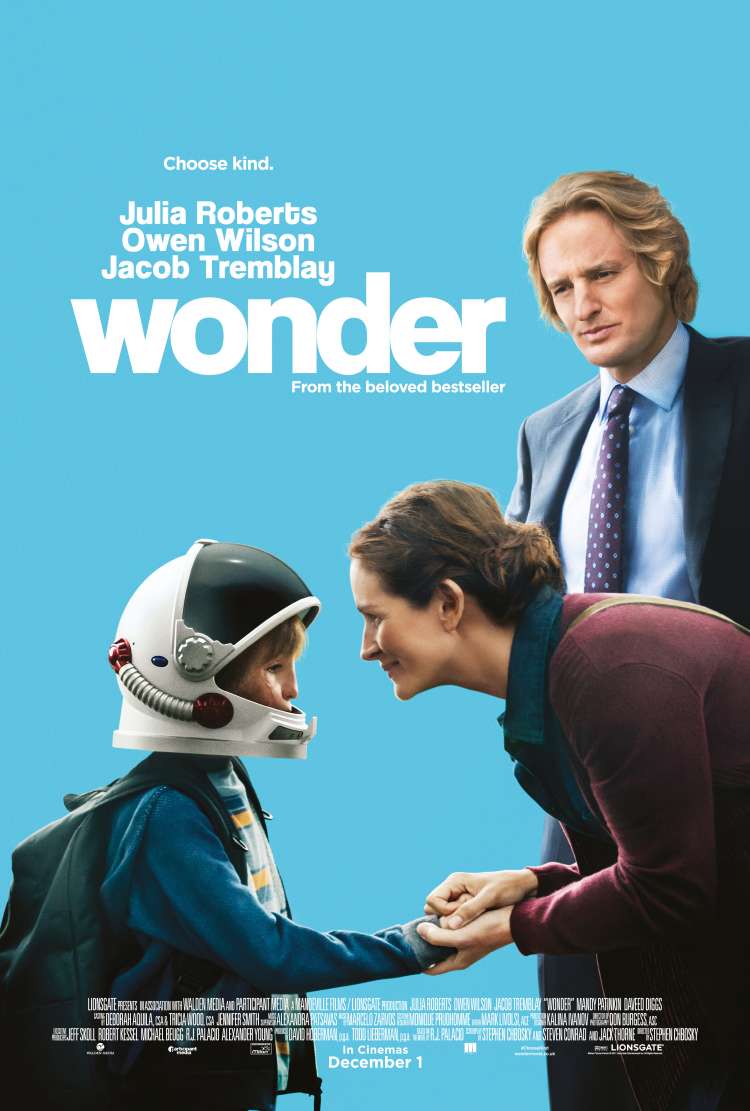 Wonder
You can't blend in when you were born to stand out.
CLICK TO FIND OUT MORE
pg