Trailer
Debut Poster And Trailer For The Limehouse Golem
---
A ghostly poster and intriguing trailer for The Limehouse Golem has arrived!
Article Published on 24.05.2017
1880, Victorian London. A serial killer is on the loose. The terrified East Enders believe that a monster from Judaic mythology called the "Golem" stalks the streets. The stage is set.
The compelling trailer introduces Bill Nighy's Inspector Kildare, the Scotland Yard detective who must find the true identity of The Limehouse Golem before his dear friend Elizabeth (Olivia Cook) faces the noose for a crime she didn't commit.
Joining Nighy are the lists of suspects Douglas Booth, Henry Goodman, Morgan Watkins, and Sam Reid, with Daniel Mays, Maria Valverde, and Eddie Marsan completing an exciting cast.
Peter Akroyd's popular 1994 novel is brought to life by fledgling director Juan Carlos Medina (Painless) and kick-ass screenwriter Jane Goldman (Kick-Ass, The Woman In Black, Miss Peregrine's Home for Peculiar Children, the Kingsman films).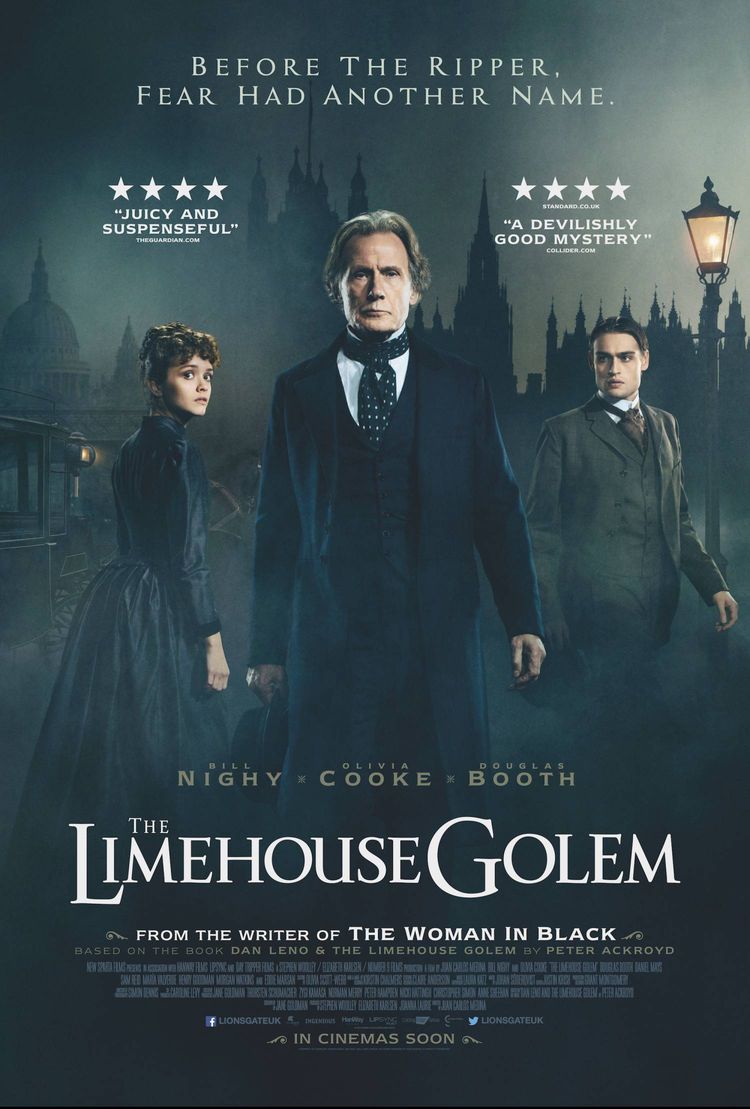 The Limehouse Golem
Before the Ripper. Fear had another name
CLICK TO FIND OUT MORE
15