Trailer
Dashcam Trailer
---
Rob Savage returns with a terrifying new tech-horror nightmare.
Article Published on 27.04.2022
The creator of the 2020 breakout horror hit Host, in which a séance during a Zoom call turns into a real nightmare for six friends, is back with a brand-new horror experience set in the world of livestreaming. Filmed entirely via dashcam footage, the trailer follows Annie, an American musician who's grown tired of pandemic lifestyle in Los Angeles and escapes to the UK to visit her former bandmate, livestreaming every step of her journey. After agreeing to give an elderly woman a lift, her getaway takes a terrifying turn. With her millions of viewers watching on, Annie takes a wild ride that's full of supernatural scares and seriously freaky scenarios. Dashcam comes to select cinemas June 3.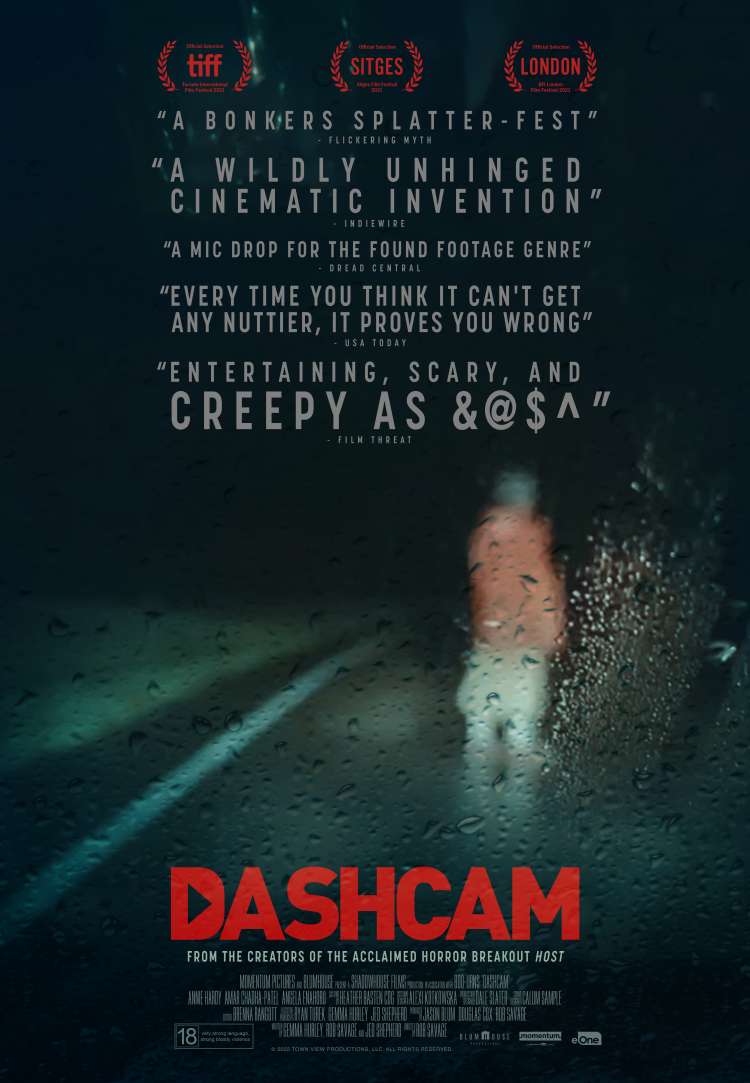 Dashcam
From the creators of the acclaimed horror breakout Host
CLICK TO FIND OUT MORE
18