Trailer
Cruella Trailer
---
Emma Stone's Cruella de Vil makes her introduction for the 101 Dalmatians prequel that reveals the wicked origins of Disney's ferocious fashionista.
Article Published on 17.02.2021
Following the perfectly punk rock teaser poster, the first trailer we were promised has arrived to finally reveal Emma Stone's transformation into Disney's notorious villainess, Cruella de Vil. As far as first impressions go, Stone seems a perfect fit as she shows off her black and white hairdo, shocking red lipstick, and anarchic attitude. While describing herself in voice over as brilliant, bad, and a little bit mad, Cruella makes her dramatic introduction at a masked ball with a stunning fashion statement. The Oscar-winning star of La La Land isn't especially known for acting the villain, but it's clear she's very good at being bad – even a trio of very smart Dalmatians greet her with a growl. The trailer is much darker than you'd expect from a typical Disney movie and sets the tone for a psychological thriller that will take us back to the punk rock scene of 1970s London to explore Estella de Vil's rebellious youth, blossoming fashion career, and descent into dog-fur-obsessed delirium. As well as giving its leading lady a glorious introduction, the trailer also showcases its starry support cast that includes Mark Strong, Emma Thompson's fashion legend Baroness von Hellman, and Joel Fry and Paul Walter Hauser as Cruella's dog-napping sidekicks Horace and Jasper. Cruella is currently set to release in May.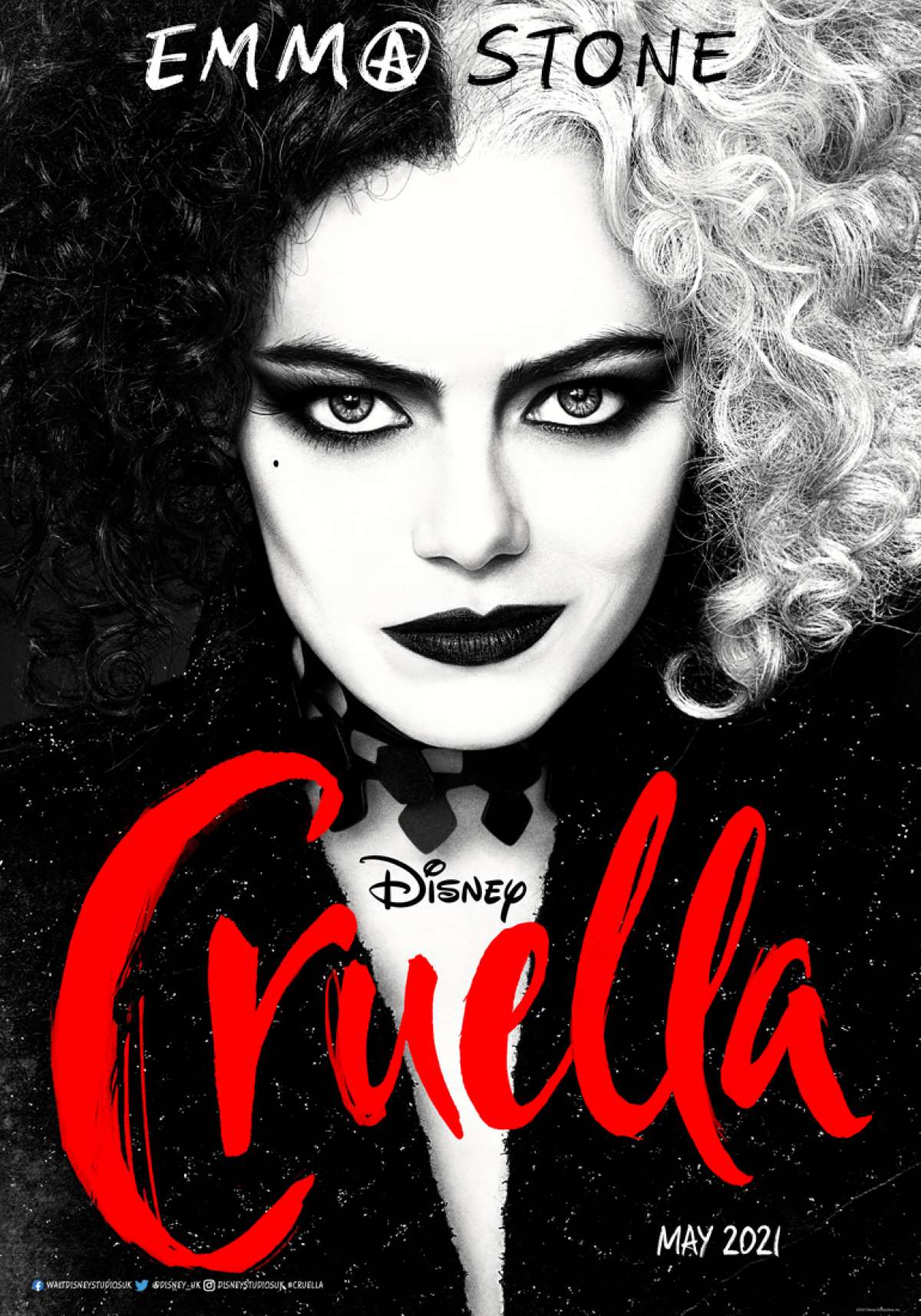 Cruella
Brilliant. Bad. A little bit mad.
CLICK TO FIND OUT MORE