Feature
A True Prodigy
---
From slave's son to musical maestro, witness the unexpected rise of France's most celebrated violinist virtuoso in the biopic that tells the untold true story of a musical genius.
Article Published on 01.05.2023
Words Aaron Potter
Following notable supporting performances in such Oscar-nominated lyrical spectacles as Joe Wright's Cyrano and Baz Luhrmann's Elvis, as romantic hero Christian and legendary musician B.B. King respectively, former BAFTA Rising Star-nominee Kelvin Harrison Jr steps into the spotlight to lead a historical biopic based on the incredible life of eighteenth-century French virtuoso Joseph Bologne.
Chevalier is the latest film in the recent trend of biopics to focus on composers – fictional or otherwise. Critics sang the praises for Andrew Garfield's tragic turn as Jonathan Larson in Tick, Tick… Boom!, while Cate Blanchett received even more rapturous acclaim for her titular performance in Tár. There's even early buzz for Bradley Cooper's forthcoming Maestro, in which he directs and stars in the story of Leonard Bernstein, of West Side Story fame.
There's similarly high hopes for Harrison Jr's star turn in this true story of an African slave and French plantation owner's illegitimate son and his remarkable rise to the heights of French society. Chevalier follows Bologne's struggles throughout his life; be it music, prejudice, and even romance as he finds himself caught between allegiances to Lucy Boynton's Marie Antoinette and Samara Weaving's Marie-Josephine.
There's more to being a musical prodigy than simply talent, as documented by this powerful story that's sure to strike a chord.
Movie Maestros
Amadeus
Tom Hulce portrays the iconic Wolfgang Amadeus Mozart in Miloš Forman's epic biopic that's primarily told from the viewpoint of a lesser-known composer. Despite its name, F. Murray Abraham steals the show as the equally good, but less lauded Antonio Salieri.
Whiplash
Damien Chazelle makes a storming debut directing a story about a bright-eyed student's journey to perfecting his instrument and the sacrifices he must make to be the best. J.K. Simmons is more menace than mentor as his ruthless instructor, Fletcher.
Tár
Part fictious biopic and part psychological drama, Cate Blanchett owns the screen as the first female chief conductor of the Berlin Philharmonic, Lydia Tár. However, it's what goes on away from the music that's truly disturbing.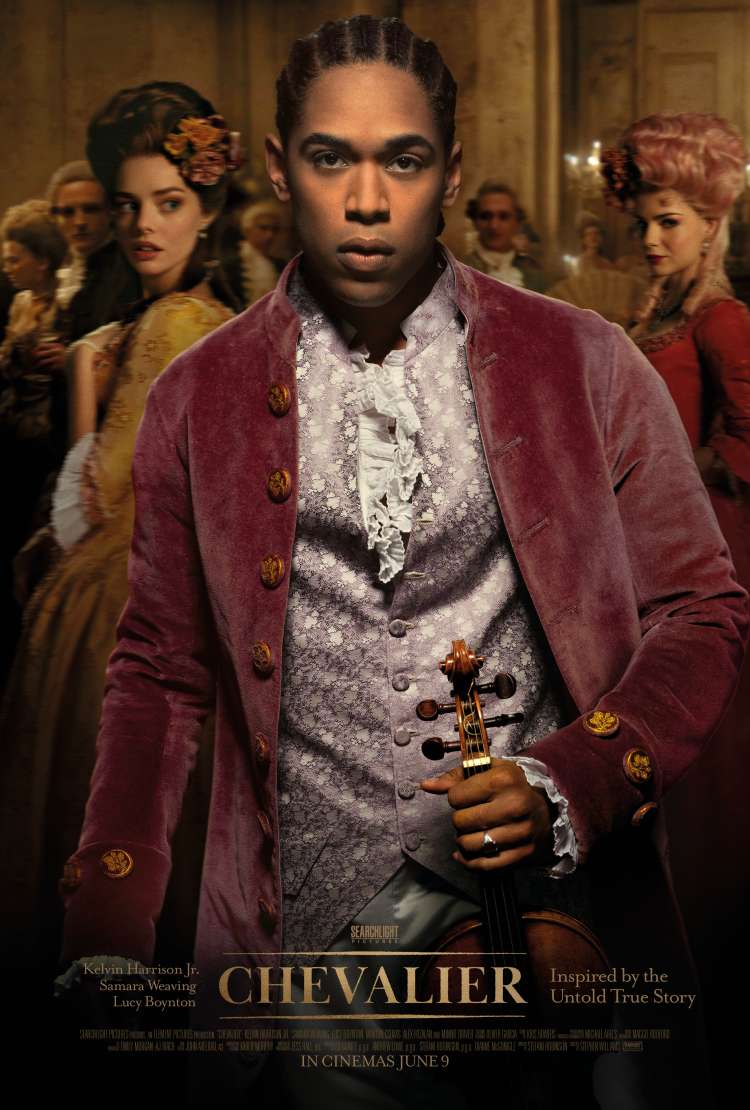 Chevalier
Inspired by the untold true story
CLICK TO FIND OUT MORE
12A