Feature
Escape The Noise
---
In a world where your deepest thoughts are exposed for everyone to see, how can you protect the one secret that will illuminate the darkness of the past while leading the way to a brighter future?
Article Published on 25.01.2021
Words Brody Rossiter
In a not-too-distant yet unrecognisable future, women have disappeared and men are afflicted by "The Noise" – an all-seeing force that projects your every thought, revealing your true nature and intentions to everyone around you. From The Bourne Identity and Edge Of Tomorrow director Doug Liman comes an epic new sci-fi fantasy adventure that brings this post-apocalyptic world from the pages of Patrick Ness' best-selling series of novels to life.
Everyone's favourite webslinger, Tom Holland, ditches the Spidey spandex to star as Todd Hewitt, a young man who calls this strange world home. Things are about to get even stranger when he discovers Daisy Ridley's mysterious Viola after she crashlands on the planet. Her arrival sends shockwaves through the community and immediately places her in grave danger from men who would exploit her to tighten their grip on power. Can Todd summon his inner strength to fight alongside Viola long enough to solve the many mysteries of this perilous world?
Starring alongside the superstar leads is a stellar supporting cast that includes Cynthia Erivo, Demián Bichir, David Oyelowo, and Mads Mikkelsen.
With a gripping and much-loved story, a talented cast, a proven action director at the helm, and some stunning visual effects on show, you don't have to be a mind reader to know that we think Chaos Walking has the makings of a cinematic fantasy sensation.
Building A New World
After making his name with cult entries on the American indie scene in the mid/late nineties, filmmaker Doug Liman has since proven himself to be an ace action-thriller director having helmed some high-profile films in the last two decades, including The Bourne Identity, Edge Of Tomorrow, and American Made. Everything we've seen of Chaos Walking so far suggests it's a perfect project for the man who kick-started the multi-million Bourne franchise and garnered acclaim for his astute adaptation of Live, Die, Repeat's dystopian source material. Despite a perilous production that's seen several delays and substantial reshoots, it appears Liman - with the help of a monstrous budget in excess of $100 million dollars - has built a sci-fi world that's faithful to the page, rich and immersive onscreen, and the perfect place to launch a major new action franchise.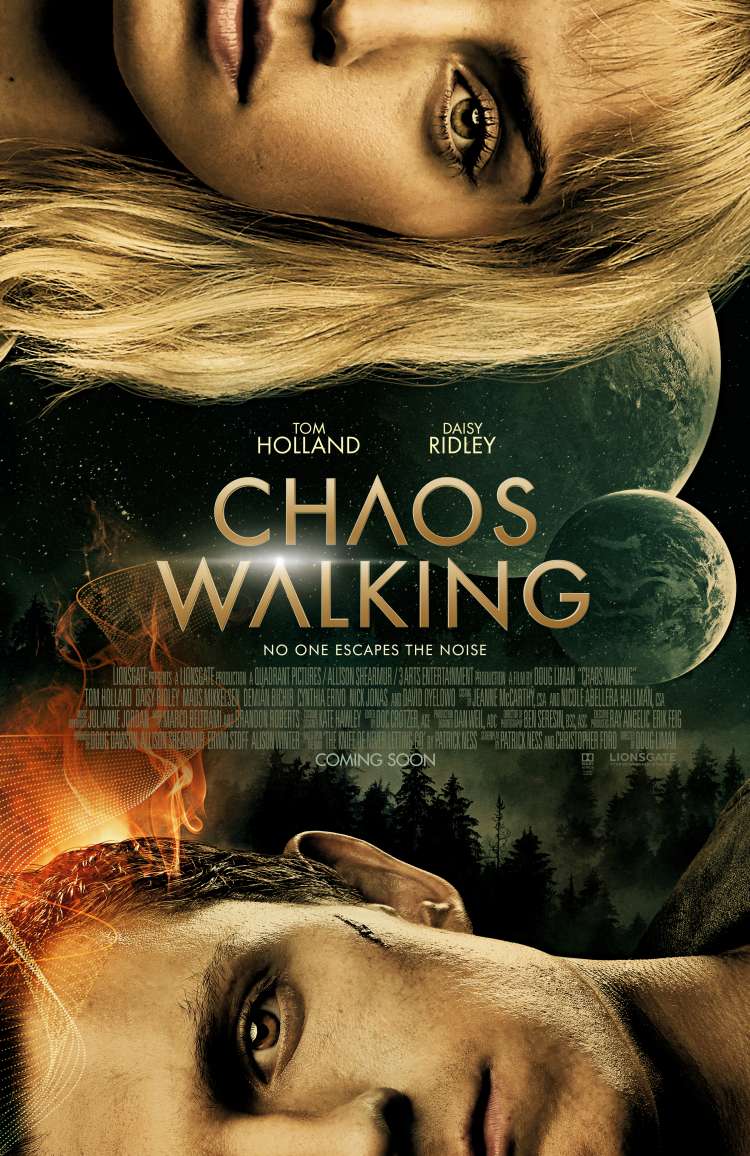 Chaos Walking
No One Escapes The Noise
CLICK TO FIND OUT MORE