Trailer
Bullet Train New Trailer
---
A simple job becomes mission impossible for Brad Pitt's unlucky assassin in thrilling trailer for the new non-stop actioner from the director of Deadpool 2 and Hobbs & Shaw.
Article Published on 07.06.2022
Faster and far more furious than the first look at the film, the brand-new Bullet Train trailer speeds in to shed more light on Brad Pitt's Ladybug and the fellow assassins boarding the new non-stop ride from the director of Deadpool 2 and Hobbs & Shaw. The trailer introduces us to the self-proclaimed world's unluckiest assassin and delivers a rundown of his past missions and how they went wrong; whether through his terrible luck or interference from rival assassins. And it's just his luck that his new mission that he's been assigned by his handler brings some bloody reunions. Now, he must go face to face and fist to fist with the likes of hip-hop sensation Bad Bunny's blade-wielding killer, Zazie Beetz' monologuing master of disguise, Aaron Taylor-Johnson and Brian Tyree Henry's deadly double-act, and more on a high-speed train that's speeding from Tokyo to Kyoto. But their own evil intentions against each other are soon the very least of their worries when they discover that legendary crime lord White Death, played by Michael Shannon, and his army of assassins await them at their final destination. Now, the competing assassins must come up with a plan, possibly even put aside their differences to make it off of the world's fastest, and now deadliest, train. Bullet Train speeds into cinemas August 3.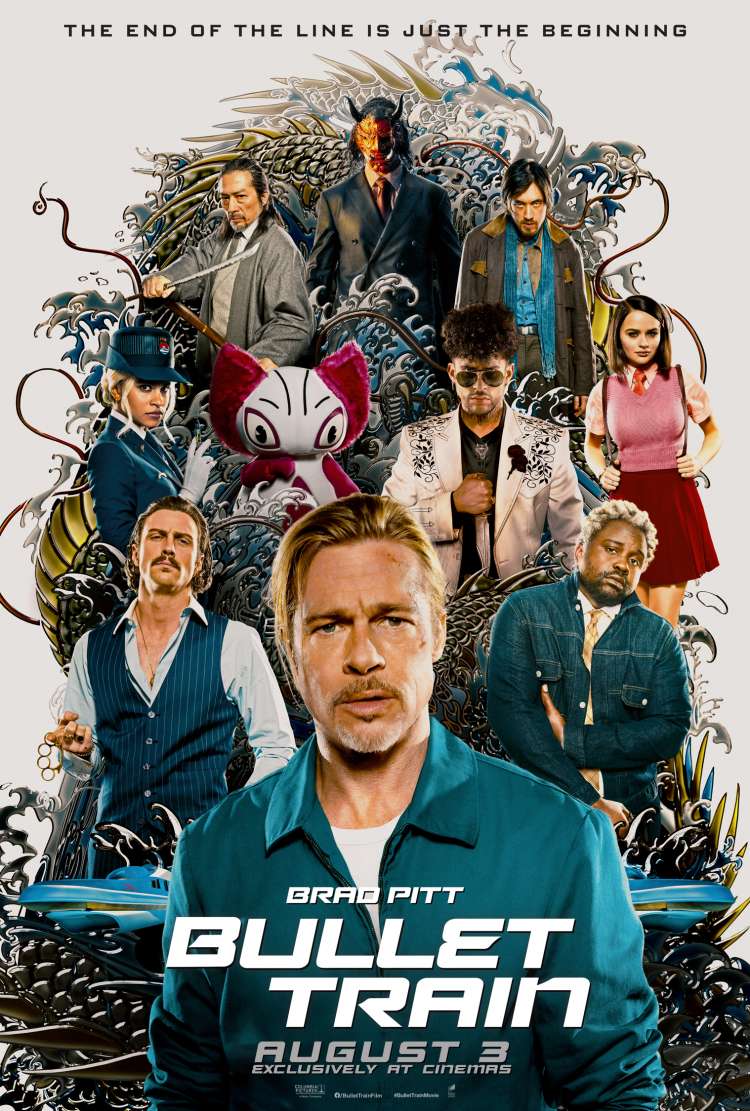 Bullet Train
The end of the line is just the beginning
CLICK TO FIND OUT MORE
15