Feature
We Will Rock You
---
Follow the rise, fall, and reinvention of one of history's most revered musical icons as Bohemian Rhapsody reveals the turbulent journey to Live Aid for Freddie Mercury and Queen.
Article Published on 17.10.2018
Starring Rami Malek as fabled frontman Freddie Mercury, Bohemian Rhapsody is a silver screen celebration of Queen, their cherished music, and the man who grabbed the spotlight.
Chronicling the tumultuous years leading up to Queen's legendary appearance at the Live Aid concert in 1985, the biopic details the band's monumental rise from obscurity to one of the most iconic musical acts of all time.
Focusing upon Mercury's deep personal struggles and the growing conflict within the band, Bohemian Rhapsody is a thrilling yet emotional journey. Witness his introduction to the band and the influence of his unique and experimental artistry, his troubled pursuit of a solo career, and his diagnosis with AIDS shortly before the biggest performance of his life.
Trace Queen's steps from darkened, smoke-filled clubs to the world stage as classic rock was transformed into foot-stomping anthems that echoed around the vast surroundings of Wembley Stadium. Through a startling, transformative performance, Malek looks set to channel a legend while revealing how he defied stereotypes and shattered conventions to produce music alongside his bandmates that will never be forgotten.
Rock Legends
John Deacon
Known for his role as Tim in Jurassic Park, Joseph Mazzello portrays Queen's bassist. Deacon wasn't only an integral part of the backbone of their unique sound, but an electronics engineer and the inventor of the Deacy Amp.
Roger Taylor
X-Men's Ben Hardy takes a seat behind the drumkit to portray one of rock's greatest drummers. Taylor also composed and sang on several Queen songs, and in 1999 controversially became the first living person beyond a member of the Royal Family to appear on a Royal Mail stamp.
Brian May
Gwilym Lee portrays Queen's lead guitarist, the man responsible for some of rock's most iconic riffs, many of which were played on a guitar he built alongside his father. The neck was constructed from a near-hundred-year-old piece of wood from a fireplace mantel.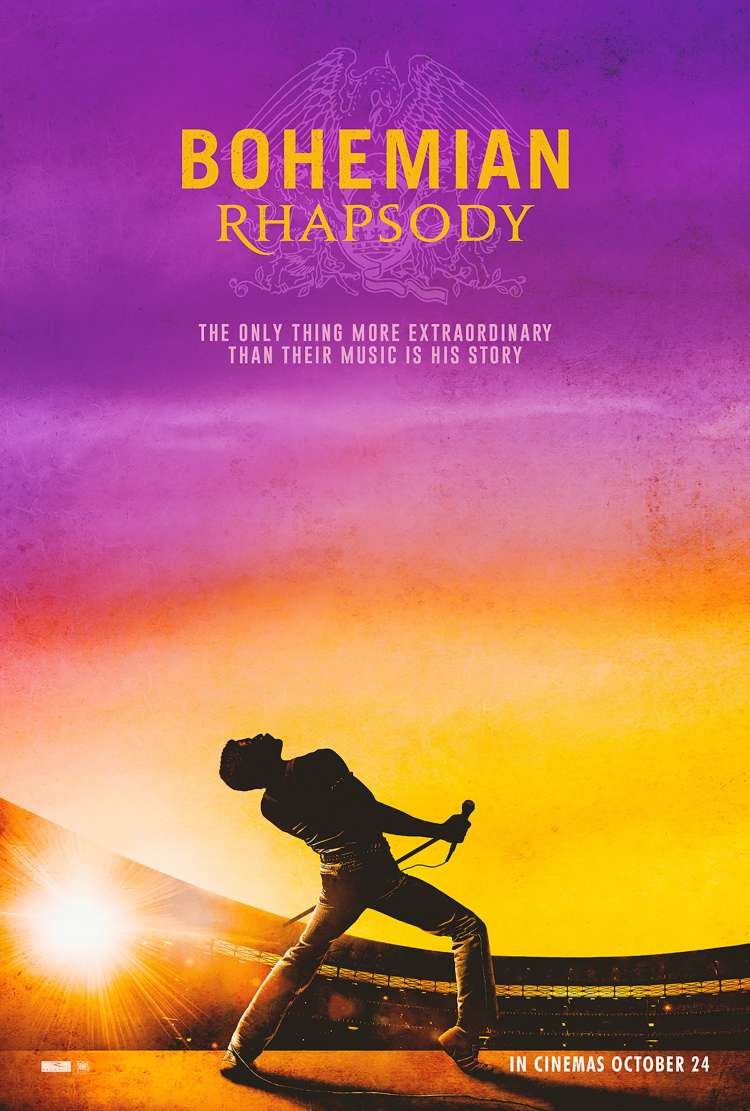 Bohemian Rhapsody
The Only Thing More Extraordinary Than Their Music Is His Story
CLICK TO FIND OUT MORE
12A