Trailer
Blue Bayou Trailer
---
An American family fight for their future in the trailer for the timely immigration drama.
Article Published on 14.07.2021
After its world premiere at Cannes Film Festival, Focus Features has debuted the trailer for their new drama that shares similarities to Lee Isaac Chung's critically-acclaimed award-winner Minari as another indie immigration drama that draws on tragic true stories from America. Written and directed by breakout filmmaker Justin Chon, who is probably better known to UK audiences for his role in the Twilight saga, Blue Bayou tells the moving story of a Korean-born American adoptee who sees his family and future threatened by the country's cruel immigration system. Set in America's deep south, the trailer sees the devoted father suffer an unjust arrest that leads to him learning that the government wish to deport him despite living in America for all but the first three years of his life. It's a semi-autobiographical story as Chon draws upon true stories as well as his own experiences so it's only natural that he would also take the starring role alongside Alicia Vikander for a film that follows the family as they fight the flawed system so that they can stay together. Blue Bayou is currently set to release in select cinemas on December 3.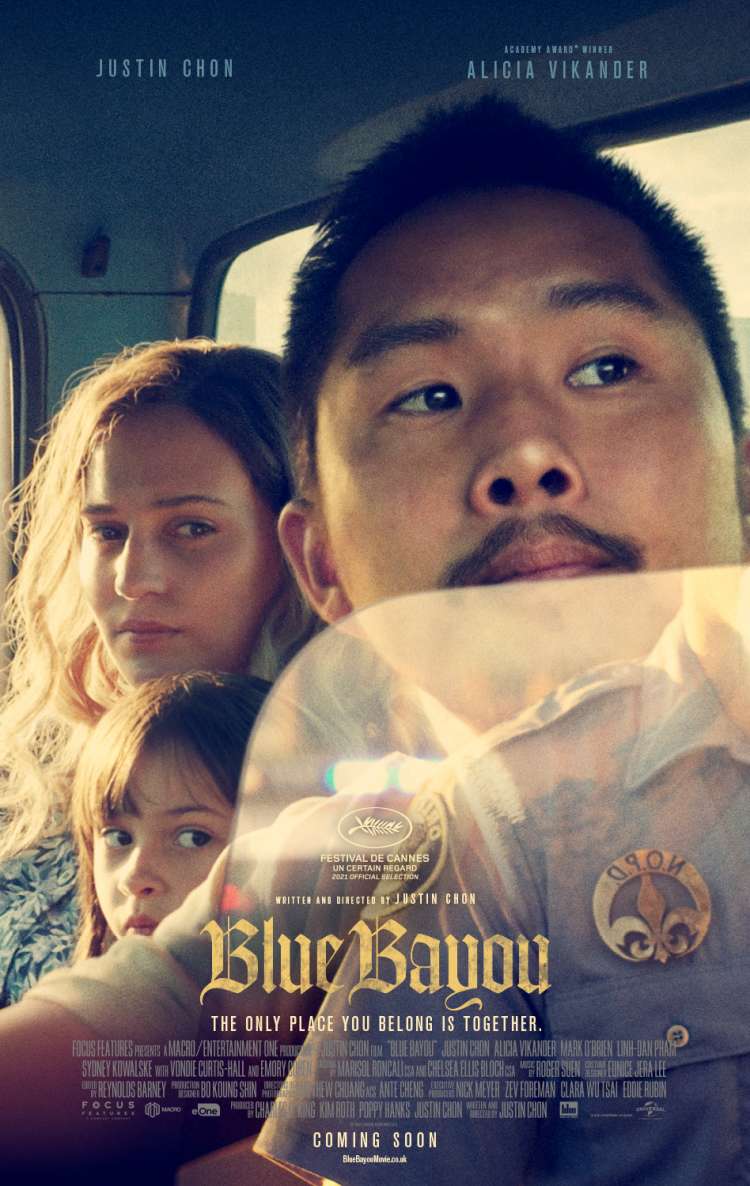 Blue Bayou
The only place you belong is together
CLICK TO FIND OUT MORE
15