Feature
A Timeless Tale
---
For their latest live-action reimagining, Disney return to their most beloved film to retell the tale as old as time as it's never been told before.
Article Published on 15.03.2017
Once upon a time, 26 years ago to be exact, Beauty And The Beast became one of Disney's greatest successes, the first animated film to be nominated for Best Picture at the Academy Awards, and still remains a cherished favourite for many film lovers today.
Disney's fifth live-action reimagining refashions the beloved characters and unforgettable songs from the well-worn VHS so many grew up with to enchant an entirely new generation of cinemagoers.
Much like directors Tim Burton (Alice In Wonderland), Robert Stromberg (Maleficent), Kenneth Branagh (Cinderella), and Jon Favreau (The Jungle Book) before him, Bill Condon has saturated the classic iconography of the animated original with modern visual effects and a contemporary ensemble to ensure his musical conjures a magical atmosphere of its own.
From the bewitching title track and beautiful "Something There," to catchier classics "Gaston" and "Be Our Guest," original songs are refreshed and performed alongside three never-before-heard tracks from the entire cast and singers Ariana Grande, John Legend, Céline Dion, and Josh Groban.
But these alterations, whether giving treasured characters an extra dimension, singing new songs, or creating new scenes, will honour and enhance Disney's classic fairytale and ensure this tale is worth revisiting time and time again.
Dreams Come True
Take a look at the upcoming live-action films that will join Beauty And The Beast and its predecessors as Disney continues to recreate their fairytale magic.
Mulan
Disney are currently searching for a Chinese actress to star as the fearless female warrior.
Snow White
A live-action musical will expand on the story and music from Disney's first animated feature.
The Lion King
Already negotiating a Jungle Book sequel, Jon Favreau is heading to the African Savannah.
Cruella
Emma Stone is in talks to star in an origin story of the evil, fur-obsessed villain from 101 Dalmations.
Dumbo
Tim Burton and Will Smith are currently attached to a live-action remake of Disney's most tragic tale.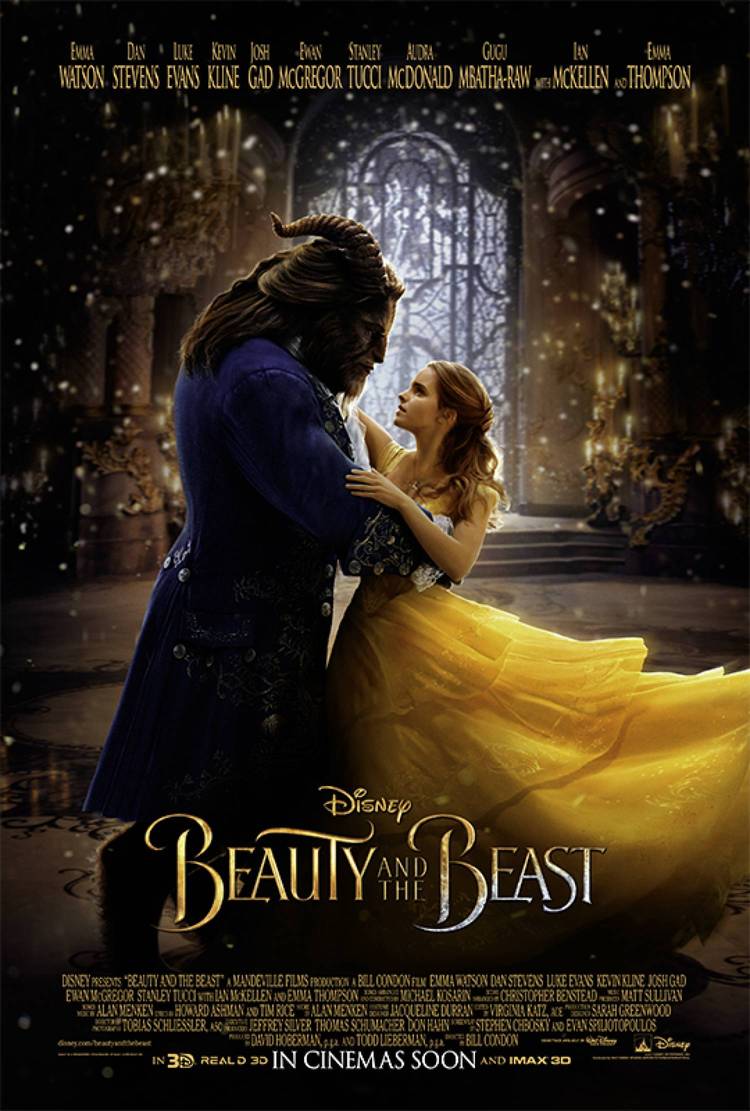 Beauty And The Beast
Be Our Guest.
CLICK TO FIND OUT MORE
PG