Trailer
Beast Trailer
---
Idris Elba becomes prey to a bloodthirsty predator in the intense trailer for the survival thriller.
Article Published on 26.05.2022
The visceral trailer for the new natural horror-thriller from the director of Everest drops Idris Elba in the middle of the South African savannah where he's hunted by a ferocious lion. Elba stars as Dr Nate Samuels, a recently widowed husband who takes his two teenage daughters on a trip to the place where he first met his late wife and their mother, a game reserve managed by an old friend, played by Sharlto Copley. During their safari, they encounter a critically injured local who directs them to a decimated camp that's littered with bodies. In that instant, the family's holiday for healing becomes a fight for their lives when the "devil" that's responsible for the scene attacks them. Now, they must fight to survive against a bloodthirsty lion that has survived poachers and now hungers for human blood. The pulse-pounding trailer includes thrilling footage of the family's fight for survival as Elba's hero, an ordinary family man, must quickly learn how to survive the extreme wilderness, protect his children, and escape the terrifying creature that's stalking them. Get ready to see one of the world's biggest movie stars versus the king of the jungle in intense survival thriller Beast, in cinemas August 26.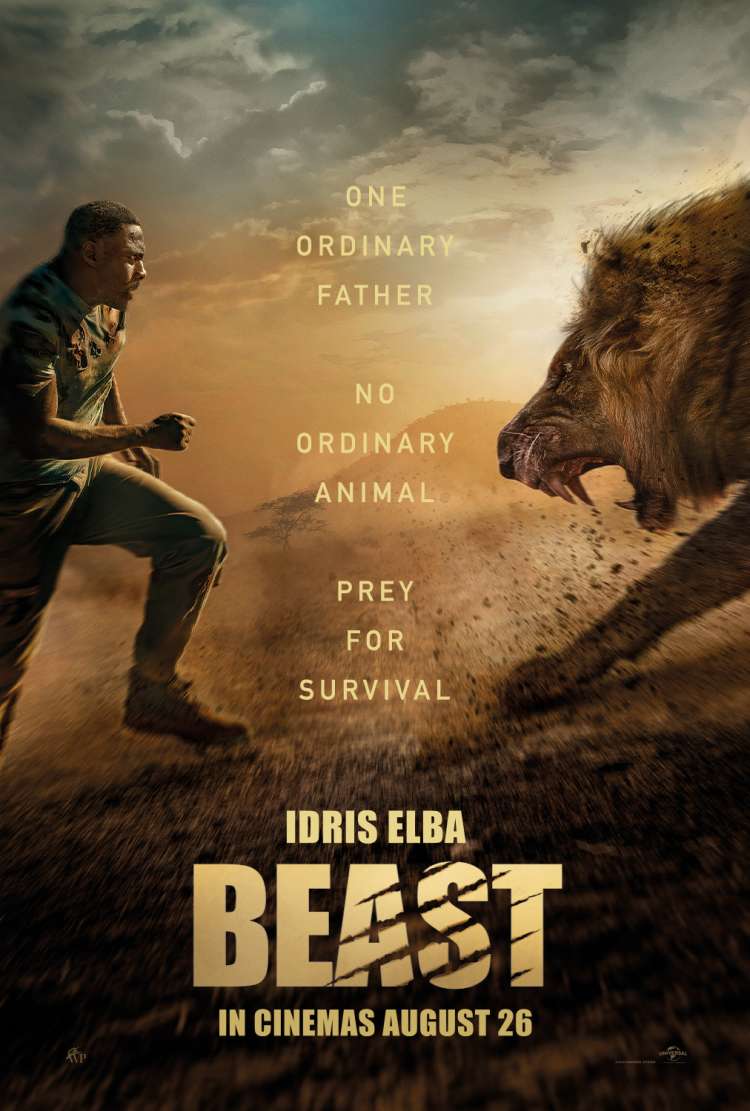 Beast
Fight for family
CLICK TO FIND OUT MORE
15