Feature
Sun's Out, Guns Out
---
From the director of Horrible Bosses comes a jacked-up reboot of the popular television show. Overflowing with action, suspense, and laughs, this is one 90's revival with massive beach balls.
Article Published on 22.05.2017
The esteemed Mitch Buchanan has returned and he's had a serious makeover. Dwayne "The Rock" Johnson has found time in-between his 5am gym sessions and eating a small farm's worth of chickens to don the iconic red shorts and police the Florida shores.
When drugs and a dead body wash ashore, the glistening man-mountain enlists the help of his newest recruit, Matt Brody, portrayed by ab-tastic heartthrob Zac Efron. The brash ex-Olympian must work alongside his fellow elite lifeguards to uncover an insidious criminal plot to flood the bay with supplements far stronger than your average pre-workout shake.
Expect tongues to be firmly inserted into cheeks as a suitably attractive cast dress down, suit up, and dive in.
The Rock's San Andreas co-star Alexandra Daddario takes the role of the much-admired Summer Quinn. Bollywood sensation Priyanka Chopra plays the villainous Victoria Leeds, a woman whose beauty is only surpassed by her cunning.
More pumped up than a July afternoon on muscle beach, Baywatch will without a doubt satisfy film fans looking for a couple of hours of sun-soaked escapism.
Back to The Bay
Back in the '90s, Saturday evenings weren't complete without tuning in to see David Hasselhoff and Pamela Anderson sprint across golden sands in slow motion. Despite being cancelled after one season, the show switched networks and went on to be one of the most watched shows on the planet - probably off-planet, too.
With its rousing theme tune, perfectly judged casting, and actionpacked storytelling, Baywatch was much more than just a show - it was a phenomenon! A semi-naked phenomenon in a red bathing suit, which, when added to speedboats, explosions, and sunshine, proved to be a winning combination. The question is…can The Rock, Efron, and Daddario save the day in 2017?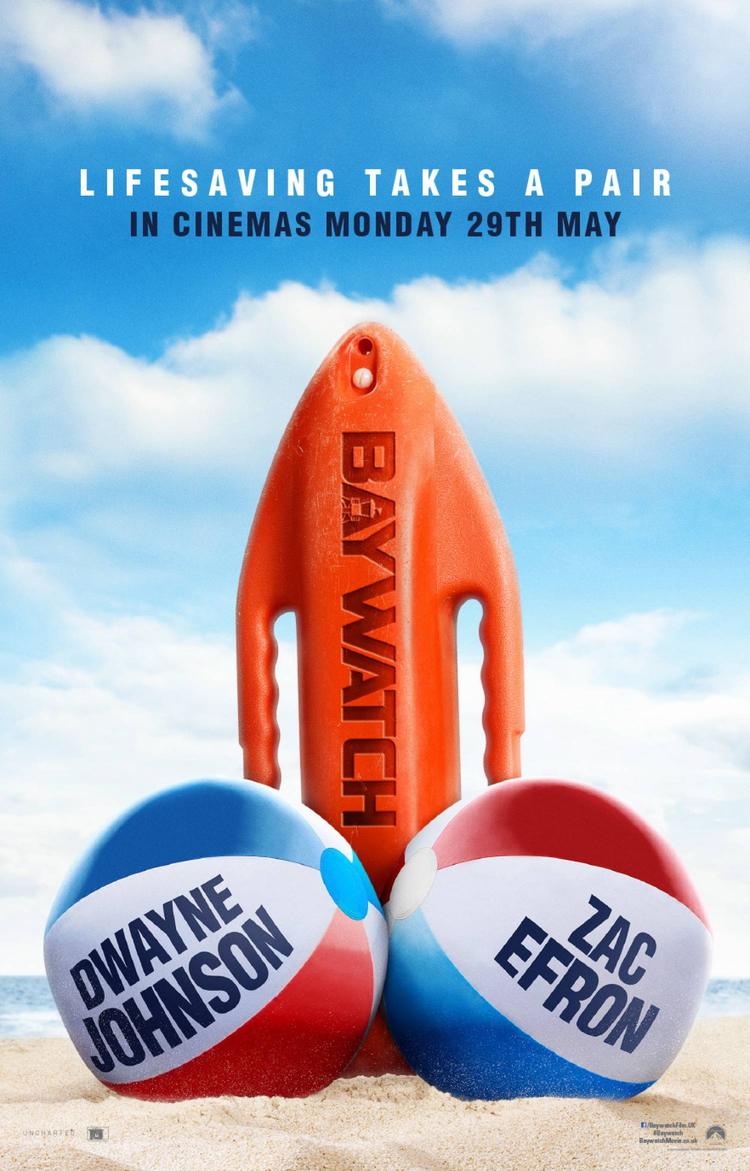 Baywatch
Beaches ain't ready
CLICK TO FIND OUT MORE
15