Feature
The Last Ride
---
Will Smith and Martin Lawrence return to the gun-toting, explosion-dodging, heart-racing fray for one last action-packed ride through Miami's sun-drenched streets. Whatcha gonna do?
Article Published on 13.01.2020
Words Brody Rossiter
"You Ain't Seen Bad Boys II?"
It's been sixteen years since the second instalment of Michael Bay's high octane, buddy cop series graced cinema screens. Starring Will Smith and Martin Lawrence as detectives Mike Lowrey and Marcus Burnett, the original Bad Boys and its slick sequel were renowned for their bombastic set pieces, stylish visuals, and irreverent onscreen banter. Despite the passage of time beginning to take its toll, the pair still have a whole lotta fight left in them – and they're gonna need every last bit of it.
After their past comes back to haunt them and a bounty is placed on Mike's head, the duo must once again load up and take the fight back into Miami's crime-ridden underbelly if they want to survive.
Michael Bay may have relinquished control to the up-and-coming directorial duo Adil El Arbi and Bilal Fallah, but the Bad Boys' trademarks that cemented the franchise's legacy are still intact. With both familiar faces and a new ensemble of characters along for the ride, expect salty language, fine tailoring, fast cars, explosive gunplay, and some signature back and forth between Smith and Lawrence. Get set for one last ride!
Ride Along
This time around Mike and Marcus are forced to play nice with an elite task force of millennial young guns dubbed AMMO. Vikings' Alexander Ludwig, Vanessa Hudgens, and Riverdale's Charles Melton have been tasked with bringing some youthful enthusiasm to the proceedings – much to the chagrin of Mike. AMMO will also be led by Mike's former love, the tough and beautiful Rita (Paola Nuñez). As old school and new school policing methods clash the two camps must find a way to coexist if they have any hope of taking down a vicious drug cartel and ensuring Mike and Marcus make it to retirement.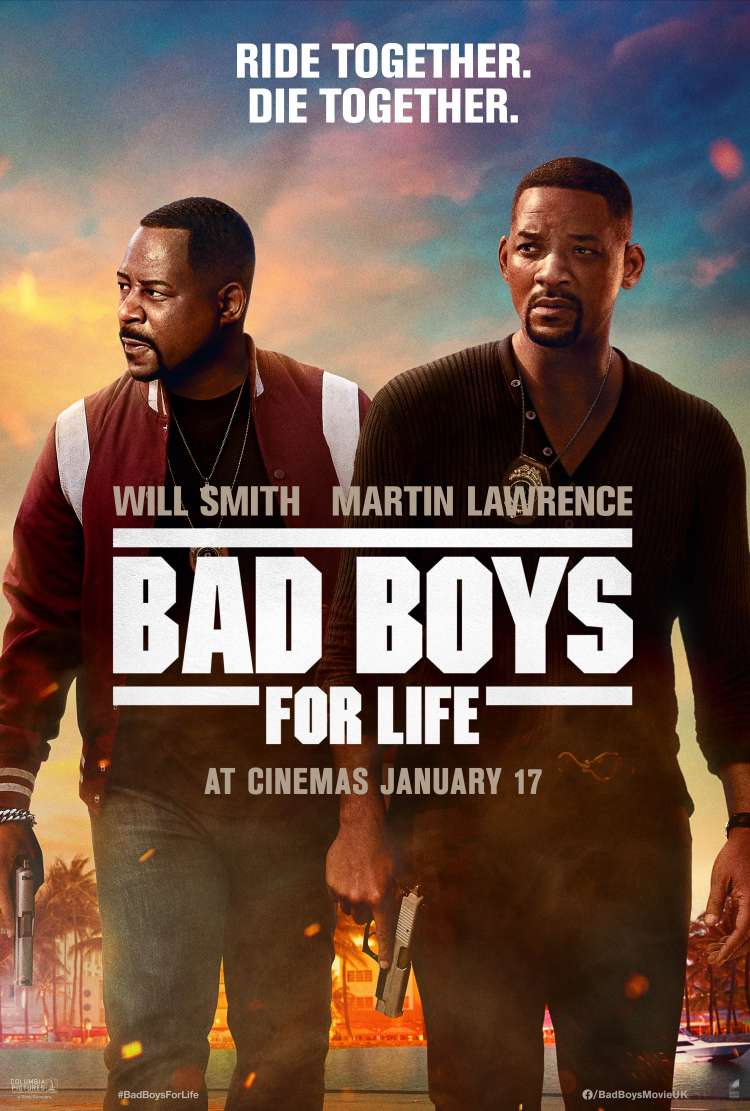 Bad Boys For Life
Ride together. Die together.
CLICK TO FIND OUT MORE
15