Trailer
Avatar: The Way Of Water Trailer
---
Discover a different side of Pandora in the epic and emotional trailer for the Avatar sequel.
Article Published on 02.11.2022
The long-awaited full trailer for the even longer-awaited Avatar sequel surfaces to drum up excitement for the epic return to Pandora. James Cameron's box-office-breaking blockbuster feels like a lifetime ago, but its groundbreaking visual effects and the story of Jake Sully ­– a paralysed marine who's able to walk again by becoming an Avatar on the alien planet Pandora and falls in love with a native Na'vi, Zoe Saldana's Neytiri, and gets becomes caught up in the species' fight for survival ­– remains fresh in the memory. With more breathtaking footage from a never-before-seen side of the alien world that's somehow even more visually stunning than the lish rainforests seen in the first film, the trailer reunites fans with Jake and his family as they live in peace. But that peace is short lived as they're once again forced to fight to survive when a new war arrives on their shores. Expectations are sky high for the exploration below the surface of Pandora, but everything we've seen suggests it will not only match its record-breaking predecessor but looks set to surpass it by breaking new ground with jaw-dropping visual effects. Plunge into the depths in Avatar: The Way Of Water in cinemas December 16.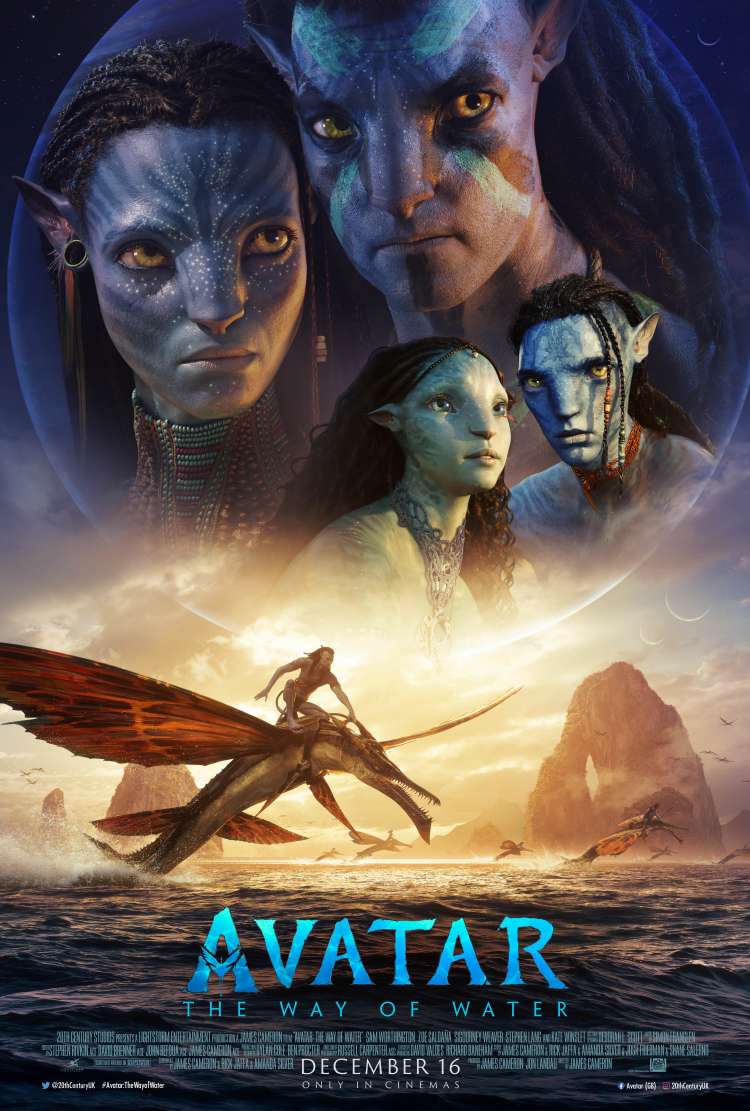 Avatar: The Way Of Water
Return To Pandora
CLICK TO FIND OUT MORE