Trailer
Ant-Man And The Wasp Poster And Trailer
---
New trailer and poster for Ant-Man And The Wasp flies in and sends the internet abuzz.
Article Published on 02.05.2018
You don't need a microscope to spot them this time around, Ant-Man And The Wasp take the lead on a vibrant poster that assembles the superhero sequel's key players. Paul Rudd, Evangeline Lilly, and Michael Douglas return to their lead roles but are joined this time by Michelle Pfeiffer as Hope's mother Janet van Pyme, Laurence Fishburne as Hank's former partner, and a new threat in the form of Hannah John-Kamen's visibility-shifting Ghost. Get a better look at them and more in the new trailer.
Arriving in the aftermath of Avengers: Infinity War, the full-length trailer's light-hearted humour and kinetic style is a perfect antidote to what Marvel fans around the world are still recovering from and reveals what the absent avenger was up to while Infinity War was being waged. Under house arrest and grappling with the consequences of choices as a superhero and a father, Scott Lang is soon called into action again and flying in the face of danger to save the day. There are super-sized shenanigans and miniature mayhem aplenty as Ant-Man battles bad guys alongside his new ally The Wasp.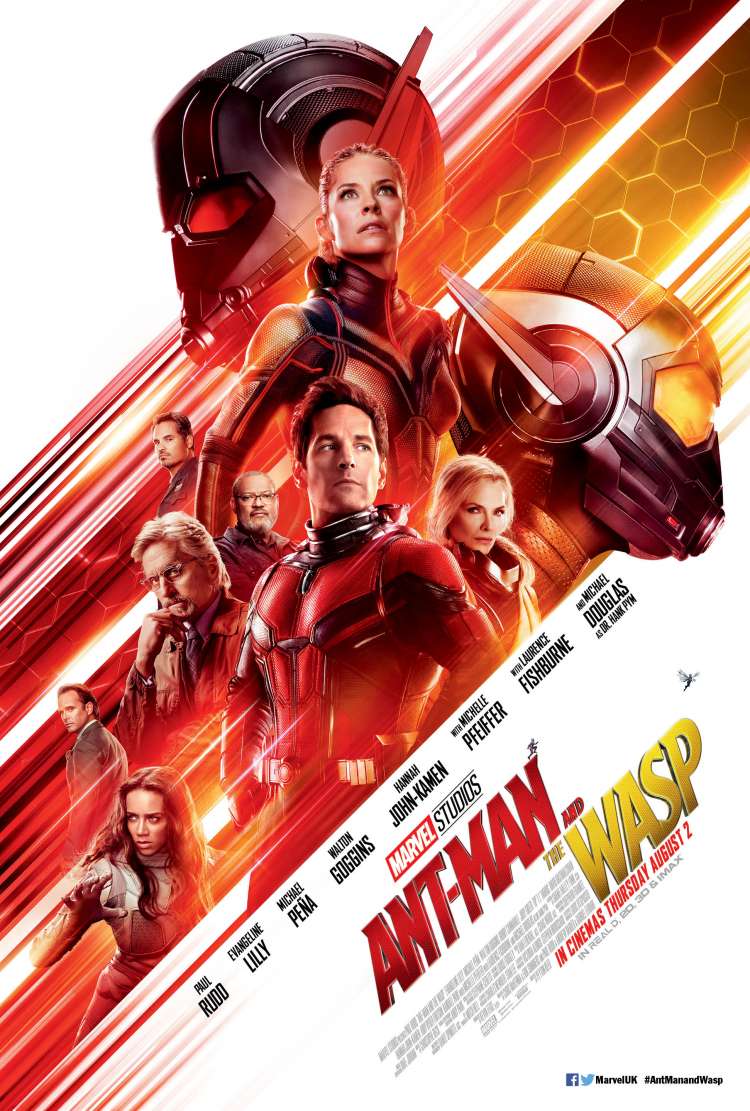 Ant-Man And The Wasp
Real Heroes. Not Actual Size.
CLICK TO FIND OUT MORE
12A