Feature
Snow Place Like Home
---
When a young girl discovers a yeti on the rooftop of her building, she must set off on an abominable adventure to take him back to the Himalayan mountains.
Article Published on 30.09.2019
This latest adventure from DreamWorks Animation takes us to Shanghai, China where we meet Yi, a talented teenage violinist who longs to leave the mundanity of everyday life to see the world as her father wished for her. One evening, as Yi plays her violin on the rooftops, she realises she has an unusual audience of one: a fluffy magical yeti.
Having nicknamed him Everest, after the world's tallest mountain, Yi and her friends must venture out into the wilderness and journey through beautiful yet dangerous terrain to return him to his family. To make things harder, hot on their tails are two threats to Everest's life: a fiendishly wealthy animal collector and a clever zoologist, both hoping to capture the yeti for their own benefit.
This film marks DreamWorks' final feature animation of the decade, and the studio deliberately collaborated with Shanghai-based Pearl Animation Studio to make Shanghai authentic. Abominable is sure to touch the hearts of many, as Yi learns that while wishing to travel and have adventures around the world is great, sometimes going home is the biggest adventure.
Ready For Yeti
The folklore surrounding the yeti has fascinated western society for years, with the term "abominable snowman" being coined in 1921 by explorer Charles Howard-Bury. Here are some yeti-inspired animated characters that have hit our screens:
Monsters Inc. (2001)
Mike and Sulley meet the yeti in the Himalayas and in the prequel Monsters University, we find out he was banished to the mountains for messing with the mail.
Smallfoot (2018)
Last year, the yeti myth was turned on its head. Channing Tatum stars as a yeti who comes across a human, when they had thought man to be myth.
Missing Link (2019)
Just this year, audiences met Mr Link, a real gentle giant who led us on a hair-raising adventure to find his long-lost relatives.
Abominable (2019)
In this latest offering, the adorable abominable Everest doesn't speak but can be understood through his grunts and groans.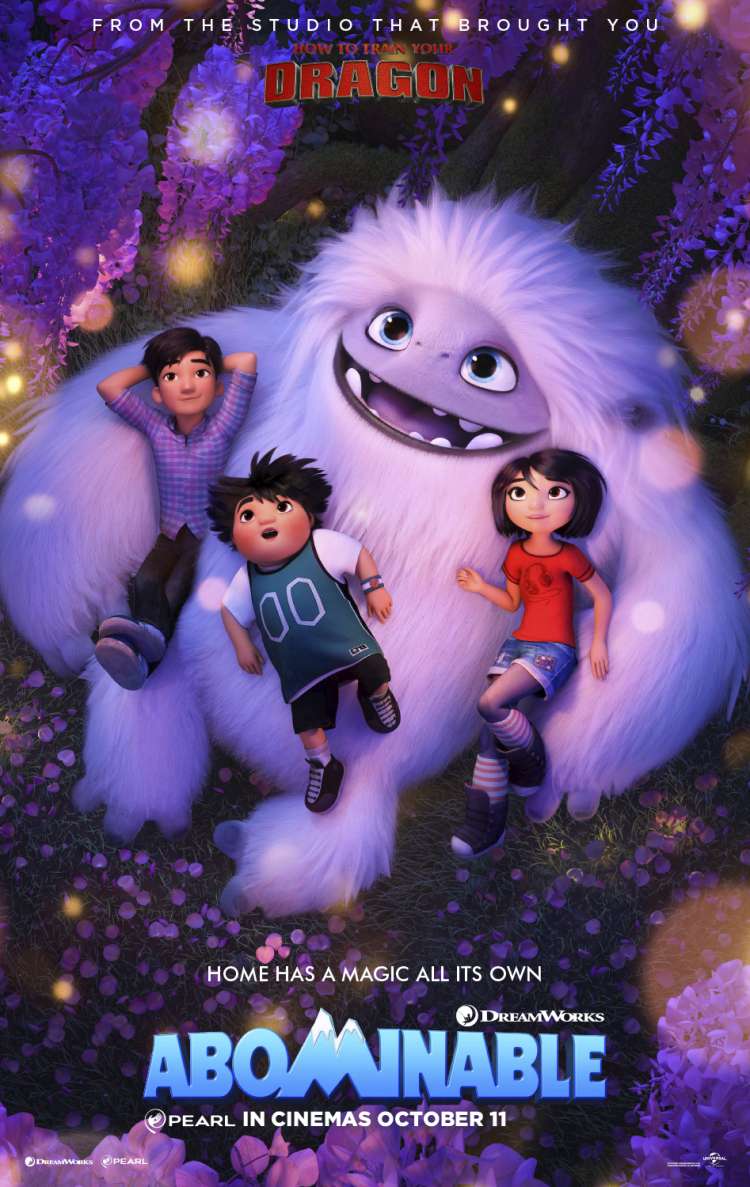 Abominable
Home Has A Magic All Its Own
CLICK TO FIND OUT MORE
U