Feature
You're Cordially Invited
---
Return to your favourite home from home in the latest chapter in the Downton story where grand celebrations, stunning new locations, and a shocking family secret awaits. Welcome to a new era at Downton Abbey.
Article Published on 04.02.2022
Words Harry Faint
When we last visited the beautiful grounds of Downton Abbey, in its successful big screen debut, the Crawley family and their staff successfully hosted a royal visit from King George V and Queen Mary before Violet Crawley quietly confided that she's suffering from an illness that's likely to soon end her life.
In the newest chapter of the famed house, the Dowager Countess of Grantham has more shocking news for the family: news that will change the future of the entire estate.
Over tea, she spills the story of a scandalous love affair in her youth and that she has now come into the possession of an extravagant villa in the South of France – something that her family are sure to take advantage of. This announcement comes as the first of many fresh twists and turns at Downton as we reunite with all of the residents, upstairs and downstairs.
The principal cast are all set to return to the screen for this new chapter in their beloved characters' stories where they welcome exciting newcomers played by Hugh Dancy, Laura Haddock, Nathalie Baye, and Dominic West.
It's time to return to the Abbey, attend a wedding, and travel abroad in the unashamedly feel-good and most glamorous cinema event of the year.
Maggie Smith, A National Treasure
Downton Abbey wouldn't be the same without its sassy and sharp-witted Dowager Countess of Grantham, Violet Crawley. A new era may mean it's the last time we see Maggie Smith in one of her most iconic roles, so let's look back at more of our favourite characters from her esteemed career.
Sister Act
Maggie Smith plays the disapproving Mother Superior to Whoopi Goldberg's lounge singer who's forced to go into hiding for her own protection in this classic 90s comedy.
Gosford Park
A decade before Downton, its creator Julian Fellowes wrote a star-studded satire where Smith stars as the challenging Countess of Trentham.
Harry Potter
To most, Smith is best known as Minerva McGonagall, head of Gryffindor House in Hogwarts who whips Harry and his fellow students into shape and defends the castle from Voldemort.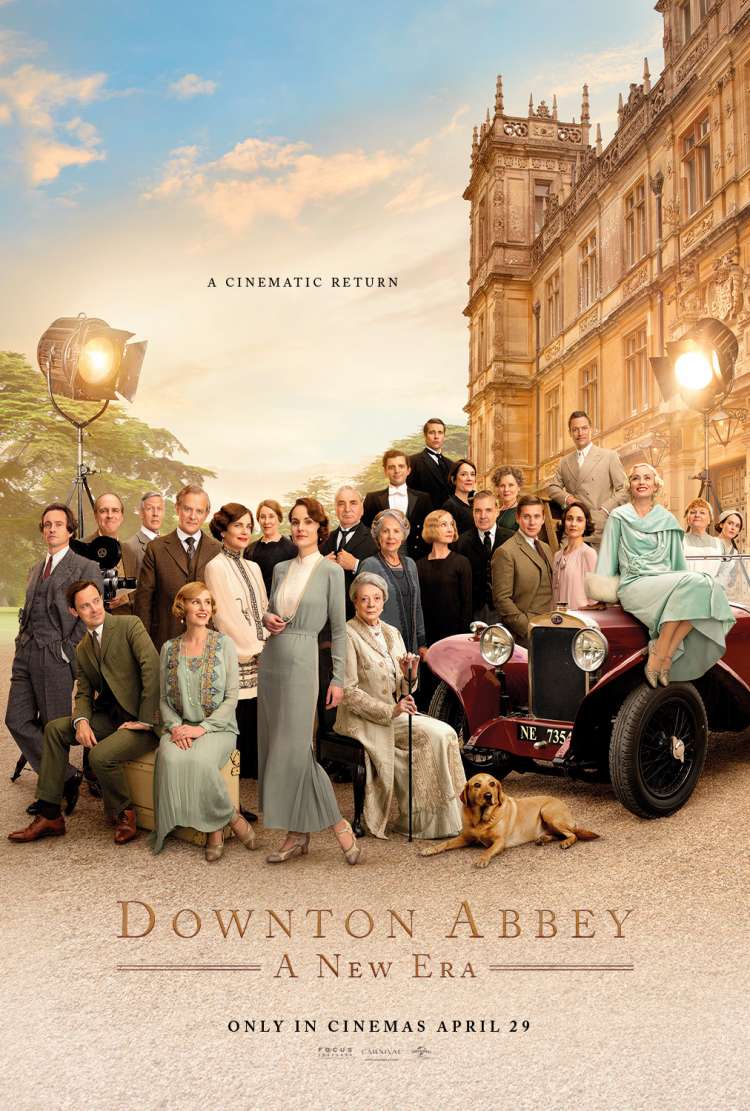 Downton Abbey: A New Era
The Legacy Continues
CLICK TO FIND OUT MORE
PG