Feature
Out Of Time
---
From the mind of Sam Raimi comes the second adventure for Marvel's Sorcerer Supreme that promises to change our perspective on the entire MCU now the door to the Marvel Multiverse is open.
Article Published on 07.04.2022
Words Aaron Potter
Still reeling from the universe-altering events of Spider-Man: No Way Home, Stephen Strange's encounters with the vast possibilities of the Multiverse aren't quite over yet. This time teaming with Elizabeth Olsen's Wanda Maximoff, together these two Marvel masters of magic and time are set to embark on the most wild and kaleidoscopic adventure the MCU has ever seen – one where multiple versions of the universe collide after Strange casts yet another dangerous spell.
Leading man Benedict Cumberbatch pulls double duty in this sequel, also starring as an evil iteration of Strange who seemingly has it out for the entire space-time continuum. Has the so-called Master of the Mystic Arts finally met his match in himself? Not only that, but our heroes must also contend with the return of Chiwetel Ejiofor's Baron Mordo who's still hunting down sorcerers after defecting at the end of the first film.
Rumours abound of appearances from Ian McKellen's Magneto, Ben Affleck's Daredevil, and more fan-favourite characters from Marvel's past, present, and future as former Spider-Man director and Evil Dead creator Sam Raimi returns to Marvel with an epic horror-infused genre-busting adventure where the possibilities are truly endless.
Multiverse Madness
The Butterfly Effect
What would you do if you had the ability to travel back in time to change the outcome of your life? That's the question behind this early noughties sci-fi thriller starring Ashton Kutcher.
Inception
Astounding visuals meets imaginative storytelling in Christopher Nolan's mind-hopping heist movie. How Nolan and his team presented his ideas of entering dreams directly influenced Doctor Strange's astonishing visuals.
Spider-Man: Into The Spider-Verse
Before No Way Home dared to dabble in crossing over Spider-Men, this animated smash-hit swung in and blew the concept wide open as Miles Morales' wall-crawler starred alongside Spider-Gwen, Spider-Ham, and more. Part one of the sequel promises to take us Across The Spider-Verse later this year.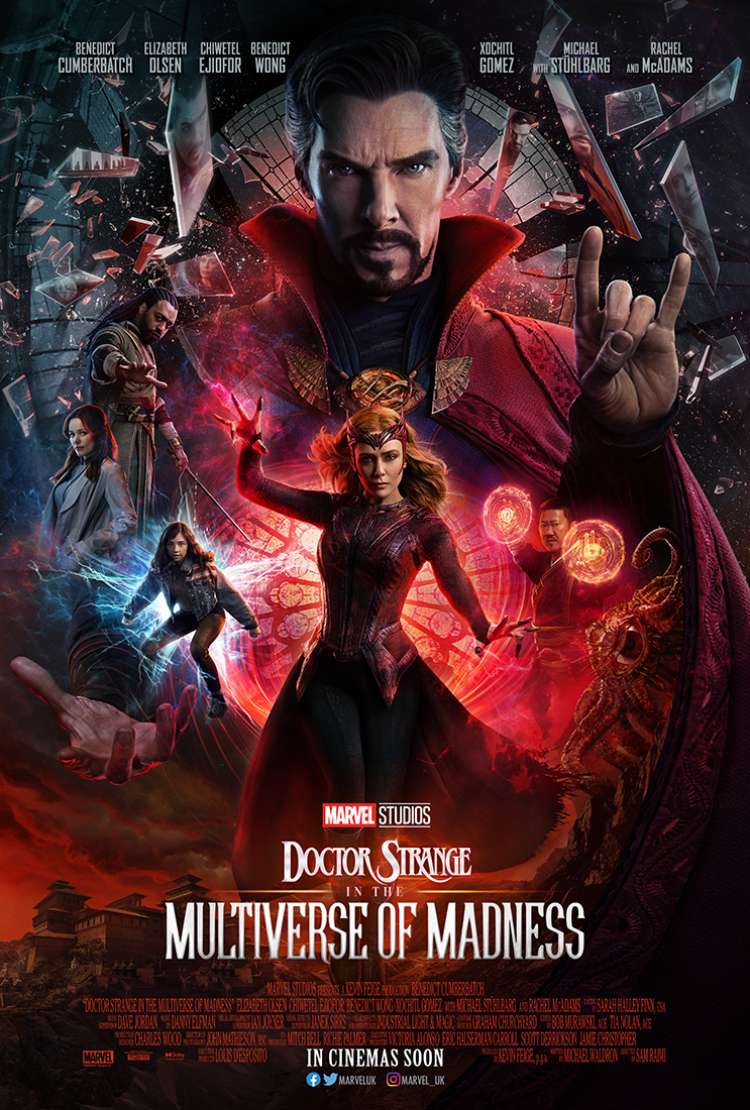 Doctor Strange In The Multiverse Of Madness
Into the multiverse
CLICK TO FIND OUT MORE
12A