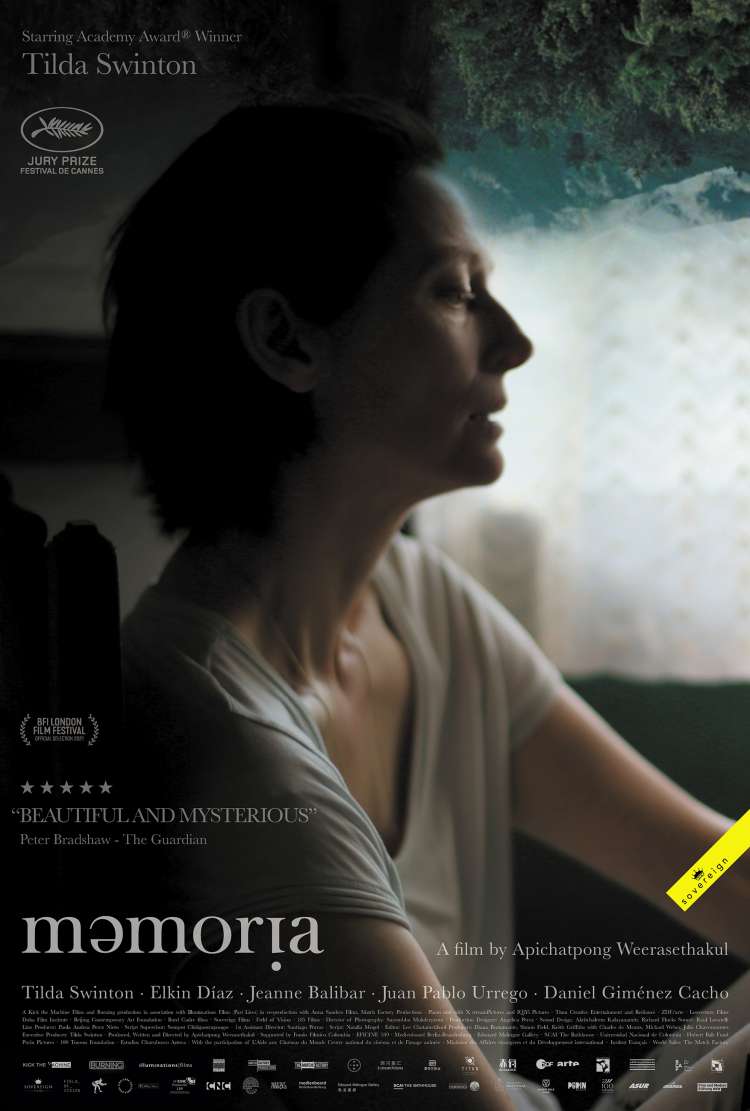 A film by Apichatpong Weerasethakul
From the extraordinary mind of Palme d'Or winning director Apichatpong Weerasethakul, Memoria stars Academy Award-winner Tilda Swinton as Jessica Holland, who, after hearing a loud "bang" at daybreak, begins experiencing a mysterious sensory syndrome while traversing the jungles of Colombia.

She experiences auditory hallucinations and tries to find the sources of the sounds causing her insomnia. Soon, she begins to confront the unsettling sights and sounds that call her identity into question.
RELEASE DATE
14TH JAN 2022
CERTIFICATE
12A
RUNTIME
136 Mins
GENRES
drama, sci-fi
DIRECTOR
APICHATPONG WEERASETHAKUL
CAST
TILDA SWINTON
CAST
DANIEL GIMENEZ CACHO
CAST
JEANNE BALIBAR