News
Journey's End Character Posters And Clip
---
Lionsgate pay tribute to fallen soldiers with new character posters and a heartfelt clip
Article Published on 15.11.2017
Paul Bettany features in our pick of the poppy-filled character posters paying respect to the real war heroes and stars in the impassioned clip that follows his Lieutenant Osborne, one of C-Company's senior soldiers whose known to his all-too-young comrades as "uncle" - through the trenches as he reads a letter to his sweetheart and delivers a painful reminder of the Great War's unlucky youngsters.
Asa Butterfield's Raleigh and Sam Claflin's Captain Stanhope also have their own posters which you can view in the image gallery on the film's official page.
Journey's End is due for release in UK cinemas 2nd February 2018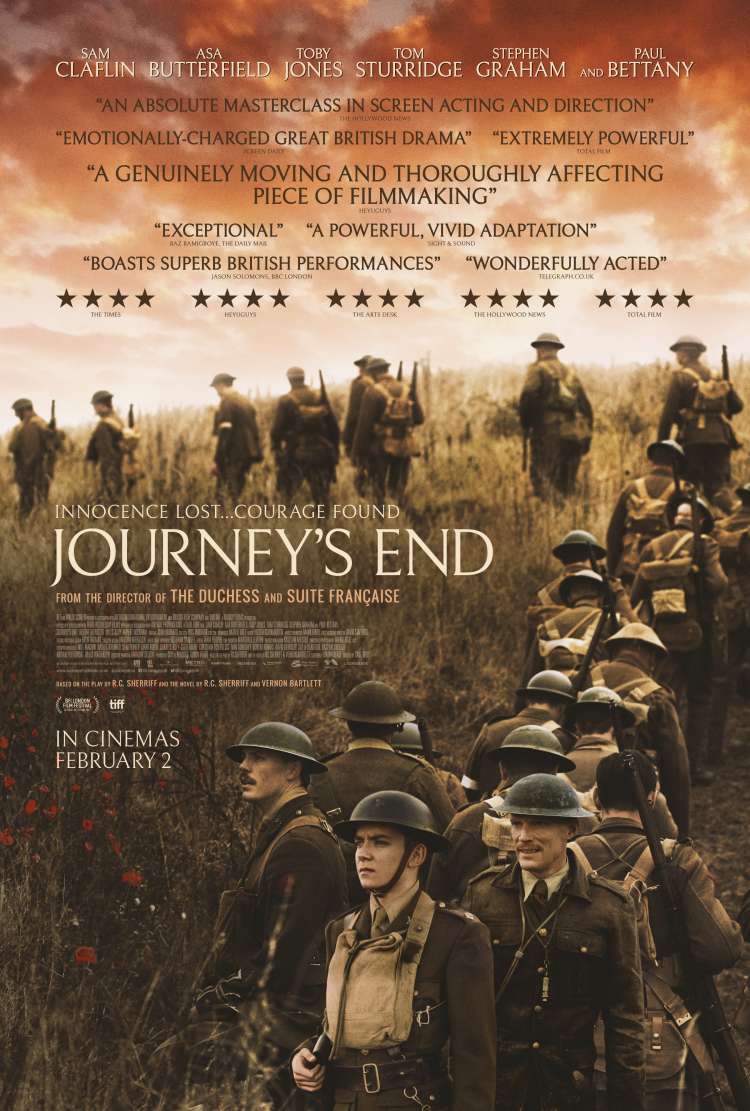 Journey's End
Innocence lost...courage found.
CLICK TO FIND OUT MORE
12A